At-Large: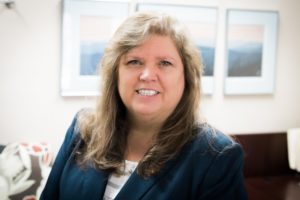 Kathy Allen, BS,CSAC, SAP, ICADC

Kathy Allen is the owner and director of Carolina Services of NC, LLC. Carolinaservices.net.  She operated 4 treatment centers today with a team of 15 members. Carolina Services provides drug education and early intervention, out-patient treatment and DWI services.  Kathy Allen served as the SW Regional Vice President of Addiction Professionals of North Carolina. She organized trainings for professionals to maintain and improve skills and credentialing. On the board she Chaired the Policy and Procedure Manual Ad hoc Committee, Conference Committee Chair and Personnel Committee member.  If elected, Kathy would bring her business and clinical skills to assist the working board in meeting its goals.
Ward Blanchard, MA, CSI, LCAS
I submit my candidacy for the At-Large seat on the NCSAPPB.  Raised in NC, I currently operate The Blanchard Institute Treatment Center in Charlotte. I have been fortunate to gain experience in serving: Mothers Against Prescription Drug Abuse, The Betty Ford Center, Coalition on Physician Education in Substance Use Disorders (COPE), Dare CASA, Char-Meck Schools, and Char-Meck Police Department.  I avidly serve by providing educational support to NC resources:  APNC, NCFADs, NC BAR Association, Atrium Health, Independent Physicians Association of Carolinas, and offer both free CEU classes and free family workshops throughout North Carolina. I feel I can help support NCSAPPB with a fresh perspective, a clinical and administrative viewpoint, and fervent dedication to expanding available resources to all NC demographics.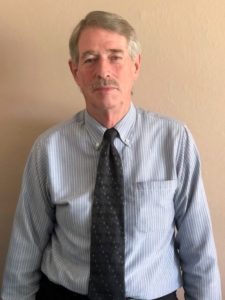 Danny Graves, LCAS, CCS
I am the Director of Clinical Supervision at the McLeod Addictive Disease Center in Charlotte.
My main goal in running for the NCSAPPB Board is to guarantee anyone who suffers from the deadly disease of addiction receives the most Professional care possible. We in the field understand SUD credentialing is the Standard for ensuring this happens….
If elected, my efforts will focus on continuing to address the needs of those holding NCSAPPB credentials. Providing counselors with the best trainings, clinical supervision and clinical experiences is necessary to combat this disease.  I look forward to the opportunity to serve the field in this capacity.
Mike Vannoy, MA, LPCS, LCAS, CCS, NCC
I bring over 20 plus years of experience in the addictions field. I also have previous experience serving on the NCSAPPB. I represented the Western Region for one term serving on the ethics committee.
I currently work in a private practice setting seeing individual patients as well as conducting clinical supervision. Over my career I worked with addictions in the corrections setting as well as in public mental health for 17 years and 3 years working at a psychiatric unit and outpatient office in the hospital system.
I am interested in improving clinical supervision for supervisors and supervisees.
I am hopeful you will allow me the opportunity to serve you as a member of the NCSAPPB.
South Central: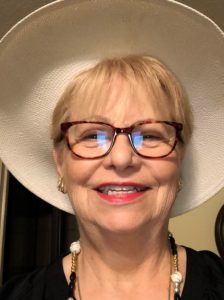 Elizabeth Ramos, MSW, LCSW, LCAS, CCS
It has been such a privilege to meet and work with so many of you during my first term on NCSAPPB.  Although I certainly can't take credit for any of it, the Board have achieved some amazing accomplishments for the benefit of our profession and those who serve this population.  I would be humbled and honored by your vote of confidence as I seek re-election for a second term as there's much work yet to be done. Thank you for your dedication to bettering yourselves and your profession.".  Respectfully, Elizabeth Ramos, MSW, LCSW, LCAS, CCS
Eastern Seat (Top 2 Seats):

Kate Gomes, LCAS, CCS, LPCS, LMFT

Hello! I am Kate Gomes, LCAS, CCS, LPCS, LMFT.  I have represented the Eastern Region for one term,   serving on the Standards Committee, and the Supervision Task Force.  Representing the Eastern Region has been an honor, and I hope to have your vote to continue in this post.
As a Board member, I am interested in developing support for clinical supervisors, and board sponsored training. One of my professional goals is to increase treatment access in rural counties.  I serve on the board of the Brunswick County Substance Abuse Addiction Commission.  I work for Project OBOT, and in private practice in Brunswick County.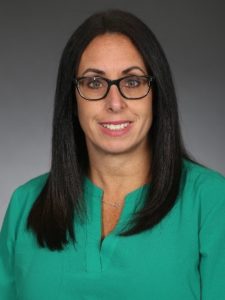 Stephanie Robinson, PhD, LPC, LCAS, AADC, NCC
I am running for a seat on the NCSAPPB because I feel I possess the necessary qualifications and leadership skills. I am an assistant professor in the Department of Counseling at UNCP, where I teach clinical mental health and addictions counseling courses. In addition, I have a private practice where I specialize in addictions counseling, am an IC&RC Subject Matter Expert, am extensively involved in research activities that focus on addiction counseling and treatment, and have held board positions with addiction and counseling professional organizations. I believe these qualifications, among many, make me a strong candidate for the Eastern Seat.